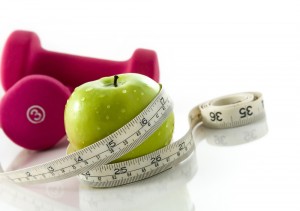 As the rates of heart disease, diabetes and cancer continue to rise, preventative medicine has never been more important.  Thankfully, all three of these diseases and many others are largely preventable.  
At Boulder Natural Health, we strongly believe in the importance of educating and promoting preventive health care.  Prevention is one of the six core principles guiding the practice of naturopathic medicine.  Naturopathic doctors are extensively trained in preventative and lifestyle medicine, incorporating aspects of diet and nutrition, exercise, sleep hygiene, hydration status, and fostering positive relationships into every naturopathic plan.  
The first step in prevention is to identify any potential risk factors–genetic, environmental, or lifestyle induced–that may lead to a disease in the future.  Other risk factors assessed include dietary deficiencies, excess stress and anxiety, lack of exercise and environmental toxins.  
The second step after assessing risk factors is to construct a health plan aimed at reducing or eliminating disease risk.  Dietary changes, exercise regiments, detoxification programs and supplements may be included the naturopathic plan.
The final step in our preventative medicine approach is follow-up, re-assessment of risk factors through periodic consultation.  Through this process clients learn how to incorporate healthy lifestyle choices into their daily routine and their risk factors inevitably decrease or are eliminated, and they begin to see an increase in their overall health and vitality.  
Preventative medicine is important for the following health conditions: cardiovascular disease (high cholesterol, high blood pressure), blood sugar imbalances (diabetes, metabolic syndrome, PCOS), alzheimer's disease, gastrointestinal conditions (having the potential to lead to autoimmune diseases, fibromyalgia, arthritis), mood disorders (anxiety, depression, others), heavy metal exposure (mercury, lead) and cancer.