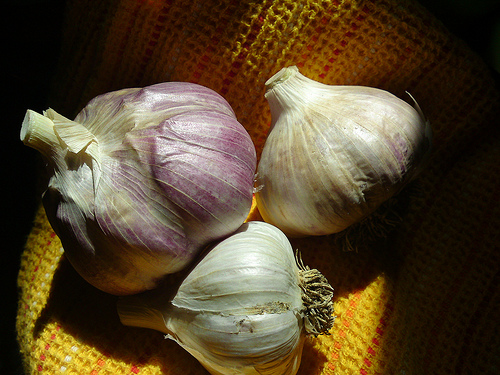 This tasty soup is nourishing, hearty and slow-cooked, allowing for easy absorption of the immune-supportive nutrients it contains. A version of this soup is always what I make when I begin to feel sick. It's a great staple in the winter to help prevent cold and flus and especially right now in Colorado with the recent flooding and moisture in the homes.
Other vegetables may be added such as peppers or kale. The soup stock is best homemade as it increases the nutrient density and is a great way to get the most out of chicken or other bones. If you prefer vegetarian, you can collect the unused scraps of onions and veggies in a container in your freezer until you are ready to make a vegetable stock.
Ingredients
• 2 quarts chicken, vegetable or other meat stock
• ​sliced uncooked chicken breast or thighs if desired (or use a whole chicken and create the stock as the soup cooks)
• 5-10 cloves garlic (more or less to taste), peeled and chopped
• 1 -2 large onions, peeled and chopped
• 2 or more cups mushrooms, sliced (shiitake are best but others can be used)
• 1-2 large sweet potatoes
• 2-4 carrots
• Ginger, 2 thumb-sized pieces or larger, shredded with grater or sliced
• 2 cups green cabbage, slice or shred
• ​Tamari or soy sauce and miso to taste
• ​1-3 teaspoons of crushed red pepper flakes (depending on how spicy you like it)
• ​Other fresh or dried spices such as oregano, thyme, to taste
• ​1 can of coconut milk
Directions
Simmer chicken breasts in stock for 1 hour. Check periodically to make sure the water doesn't boil away; add more water as necessary. During the last half-hour, add garlic, ginger onion(s), mushrooms, cabbage and sweet potatoes. Add spices if dried here (if fresh, add at the end). You can also add the carrots and cabbage now or wait for another 15 minutes. Add coconut milk and simmer for another 10 minutes without boiling. Remove from heat. Add tamari (or salt), miso, red pepper flakes and other fresh seasonings to the broth. A squeeze of fresh lemon or lime also tastes good right before serving.
Enjoy with a cup of herbal tea and plenty of rest.
http://bouldernaturalhealth.com/wp-content/uploads/2013/07/4790808253_e850815d4d.jpg
375
500
dr.julie
http://bouldernaturalhealth.com/wp-content/uploads/2017/11/logo-h-4sm.png
dr.julie
2016-10-21 10:30:19
2017-10-15 17:12:05
Immune Support Soup