Dr. Julieanne Neal, ND is a naturopathic doctor and the owner of Boulder Natural Health.  She graduated from Bastyr University in Seattle, one of the leading naturopathic medical schools in the country, and received a four-year Doctor of Naturopathic Medicine degree.
Dr. Julie's goal as a naturopath is to promote optimal wellness for patients using safe and effective natural health care. She enjoys working with women, men, children and the elderly, assisting her clients with both acute and chronic health issues including allergies, colds and flues, fatigue, headaches, sinus infections, GERD, cardiovascular issues, anxiety, depression, ADHD, insomnia, hormonal imbalances, PMS, menopause, endocrine disorders including hypothyroidism, PCOS, diabetes, autoimmune diseases, digestive issues including food allergies, candida, weight loss, infertility and many other health conditions. 
"My job as a naturopath is to educate and empower my clients with greater knowledge and better health choices so they can live to their fullest potential.  Teaching and promoting healthy lifestyle habits is the foundation of my practice." 
Dr. Julie's therapeutic approach is tailored to the individual. She will work with you to create a health plan that fits your lifestyle and promotes your optimal health long-term. Naturopathic goals focus on addressing the underlying cause of the condition.
She uses a wide variety of natural therapeutics. Treatments can include dietary and lifestyle recommendations, botanical/herbal medicine, nutrition counseling, vitamin and nutrient supplementation, homeopathic medicine, biotherapeutic drainage, and physical medicine modalities such as hydrotherapy and craniosacral therapy.  Dr. Julie believes that true health is creating and sustaining balance in all aspects of health–physical, mental, emotional, and spiritual. She is dedicated to supporting her clients in this effort.
Education:
Doctorate of Naturopathic Medicine, Bastyr University; Seattle, Washington

B.A. in English and Modern Dance, Middlebury College; Middlebury, Vermont
C.M.T. The Boulder College of Massage Therapy; Boulder, Colorado
Professional Associations:
Colorado Association of Naturopathic Doctors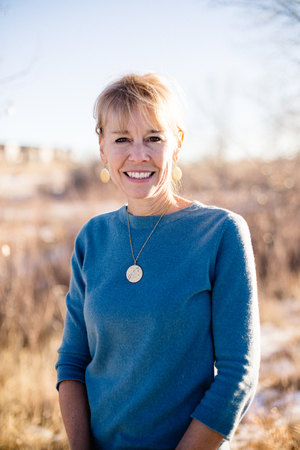 Dr. Cheri King ND is licensed as a Naturopathic Doctor in the State of Oregon.  She attended National College of Natural Medicine in Portland, OR, the oldest and one of the best known naturopathic colleges in the country.  Dr. King graduated with a doctorate in naturopathic medicine and with honors in research for her work investigating detoxification diets.  During her time at NCNM she also co-founded the Naturopathic Medical Student Association, and received multiple achievement awards for outstanding performance in the field of natural medicine and for applying holistic healing principles in her own life as well as the lives of others.
She mentored with Dr. Dickson Thom in Portland, OR, learning the art and science of treating chronic disease using Biotherapeutic Drainage.  She continues to mentor with Rebecca Asmar ND in Portland, OR.
Dr. King treats men, women and children and specializes in chronic conditions such as allergies, anxiety, asthma, autoimmune conditions, cardiovascular disease, chronic fatigue/fibromyalgia, diabetes, digestive disorders, infertility, menopausal symptoms as well as other chronic conditions.
True well being is a reflection of balance; physical, emotional, spiritual, and energetic.   Dr. King is committed to helping people achieve this balance and experience true wellness in all aspects of their life.
Dr. King sees patients at Boulder Natural Health in Boulder, Colorado and teaches nutrition at Community College of Denver.
Education:
Doctorate in Naturopathic Medicine, National College of Natural Medicine, Portland, Oregon
Certificate of Completion, New England School of Homeopathy, Portland, Oregon
Professional Associations:
Member – American Association of Naturopathic Physicians
Dr. Rosia Parrish, ND is a naturopathic doctor offering naturally-focused medicine to patients of all ages, backgrounds and medical conditions. Common conditions Dr. Parrish treats range from common colds and flus to chronic pain and chronic illness. Examples include: acne, allergies, digestive disorders, allergies and asthma, fatigue, weight management, arthritis, cancer, sleep disorders, PMS, hormonal challenges, addiction, depression, anxiety, migraines, diabetes, high blood pressure and cholesterol, and HIV.  Dr. Parrish enjoys co-managing care with other medical specialists for patients with chronic or severe illness.
Dr. Parrish graduated from Bastyr University in Seattle, one of the leading naturopathic medical schools in the country, and received a four-year Doctor in Naturopathic Medicine degree. While there, Dr. Parrish helped run six clinics that served low-income and homeless communities in the Seattle area, at Integrated Care Outreach (formerly Alternative Healthcare Access Campaign), providing naturopathic medicine and acupuncture to reduce barriers and increase accessibility to quality holistic health care. Dr. Parrish received many awards and scholarships for her academic achievements and civic engagement in community health.  Before attending naturopathic medical school, Dr. Parrish worked for over a decade in HIV clinical research in Colorado, Argentina, Mexico City and Washington, DC.
Before joining Boulder Natural Health, Dr. Parrish worked as a Naturopathic Doctor at Nature Doc J, under the guidance of Dr. Janine Malcolm, ND, LAc.  Dr. Parrish also did a 3-year medical preceptorship at Emerald City Clinic with Dr. Molly Linton, ND, LM. Furthermore, she co-managed patients at Bastyr Center for Natural Healthfor over 1,100 hours, working on clinical shifts ranging from primary care, physical medicine, counseling, adolescent medicine, community health, HIV and immune wellness, chronic pain, Trans* health, mind-body medicine, homeopathy, women's health, geriatric care and oncology (cancer) medicine.  Dr. Parrish also did an extra 1,000 hours of clinical preceptoring at clinics ranging from naturopathic family practice, pediatric orthopedics, and chronic pain biofeedback at Seattle Children's Hospital, Denver Health's Emergency Department, and clinics focusing on addiction medicine, Lyme disease, IBS, gynecology, integrative oncology and community health.
Dr. Parrish was born and raised in Colorado and she absolutely loves the sunshine, mountains and friendly people. In her free time, Dr. Parrish loves art museums, art walks, paddle boarding, hiking, whole foods cooking, traveling, and spending time with friends and family including her husband, twin sister, baby nephew and her two cats.
Professional Affiliations
American Association of Naturopathic Physicians, House of Delegates Colorado Representative
Colorado Association of Naturopathic Doctors, Public Relations, Legislative, and Social Media Committees
Association of Accredited Naturopathic Medical Schools, Social Media Content Creator
Institute for Natural Medicine, Ambassador for Colorado
Education
Doctorate of Naturopathic Medicine, Bastyr University; Kenmore, Washington
Pre-Med Coursework, University of Colorado; Boulder, Colorado
B.A. in Anthropology focused on Medical Anthropology and Pharmaceutical Politics, University of Colorado; Boulder, Colorado
Licensure
State of Colorado, Registered Naturopathic Doctor
Specialized Training and Certifications
Biotherapeutic Drainage with Dr. Dick Thom, ND
Craniosacral Therapy
Myofascial and Visceral Manipulation
New England School of Homeopathy
Doula, trained with Penny Simkin
Foot Reflexology
Addiction Medicine at Hazelden Betty Ford
Functional Medicine with several organizations including Apex Energetics, Dr. Jonathan Wright, MD, Dr. Alan Gaby, MD, and Dr. Deanna Minich
Methylation and Clinical Nutrigenomics with Dr. Ben Lynch, ND
Advanced Gynecology and Practicum
Naturopathic Fertility Management with Dr. Jaclyn Chasse, ND